Kitesurfing school in Orient bay, St Martin, Sint-maarten, kiteschool since 1998
#kiteschool saint martin
#kiteschool st martin
#kiteschool sxm
#kitesurf st martin
#sint maarten

Wind adventures is the first kiteschool in St Martin (since 1998) and offers the best kiting lessons at the best value for the island (150 € for 2 hours private lesson)
Lessons daily from am 9 to pm 5 - All levels from beginner to advanced.
# 1 Kiteschool since 1997-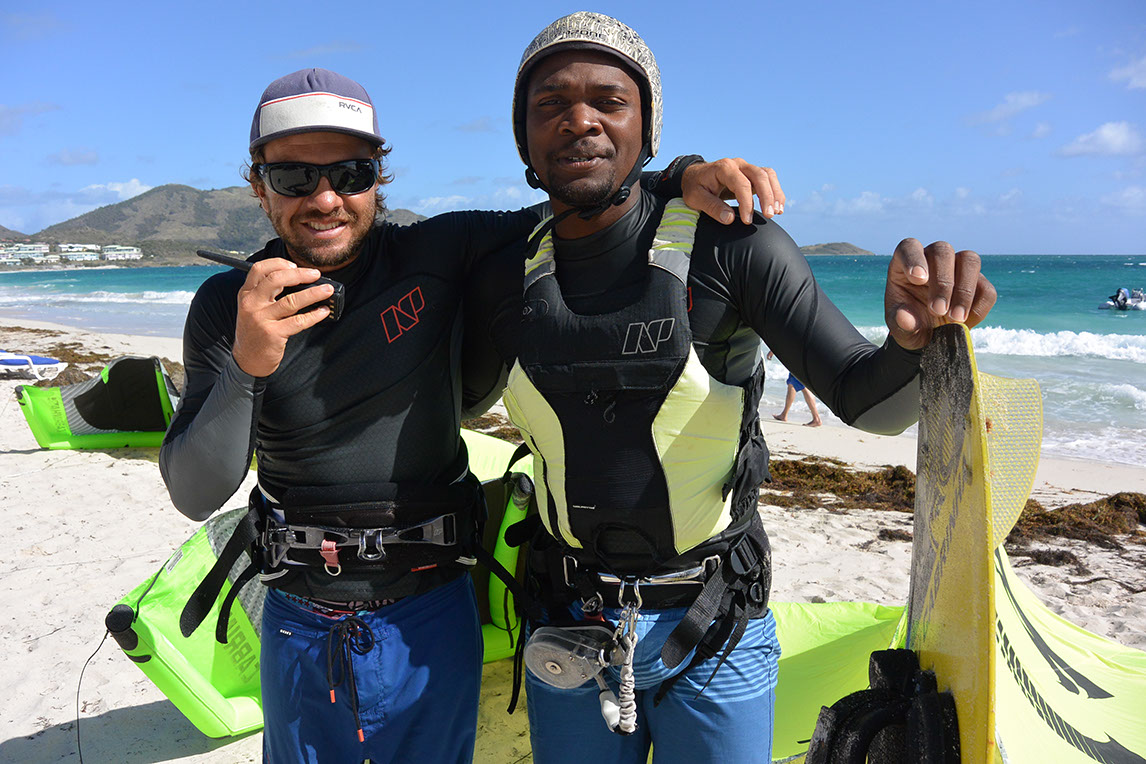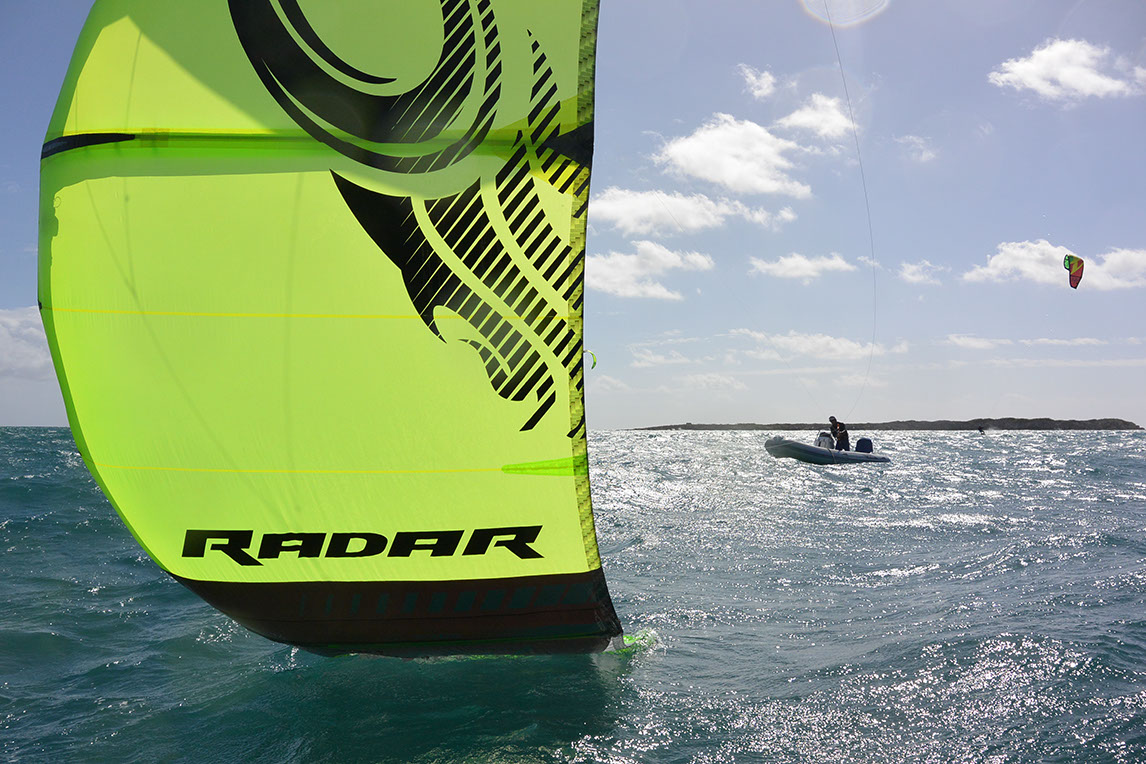 All our lessons are custom tailored to your needs, focused on the material you need to learn to progress at your fastest. Our one-to-one instructor ratio ensures that you will learn the fastest in the least amount of time and at your own pace.
Wind adventures offers the best alternative for learning kiteboarding in Orient bay
Benefits of private lessons
If you really want to enjoy your lesson and get into kiteboarding, private lessons is a must.
Advantages:
premium service with the instructor close to you at any time
improve your skills without spending time with another student
personnalized coaching
more fun with the instructor!
Our beginner's students become independent after 4 or 5 sessions, compared to group or semi private lessons will require more lessons.
If you are almost independent, you may take few lessons and rent the gear on your own:
Semi private lessons
We offer semi private lessons if you had a first experienced (on land kite control or body drag) Price 130 € for 2 heurs
Beginner's best experience in St Martin
First timer's, you will learn in shallow water for the first lesson: a large sand bar perfect for the first lesson. You will then be able to try with the board in shallow water.
First lesson on the water (2 hours):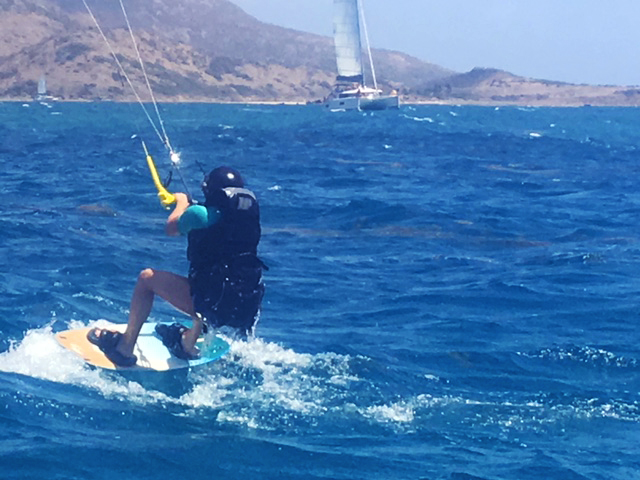 Second lesson on the water (2 hours):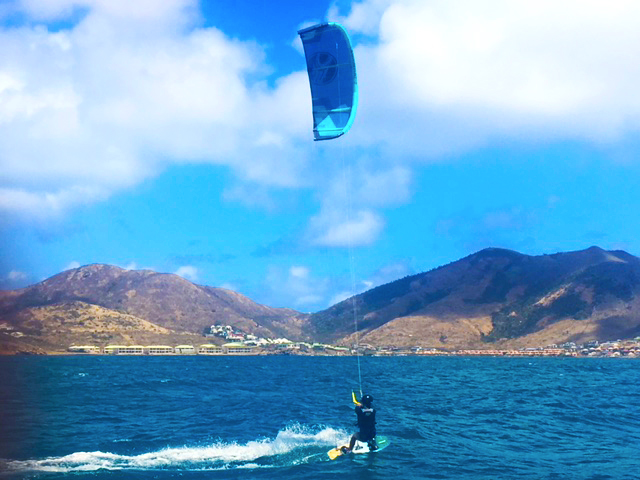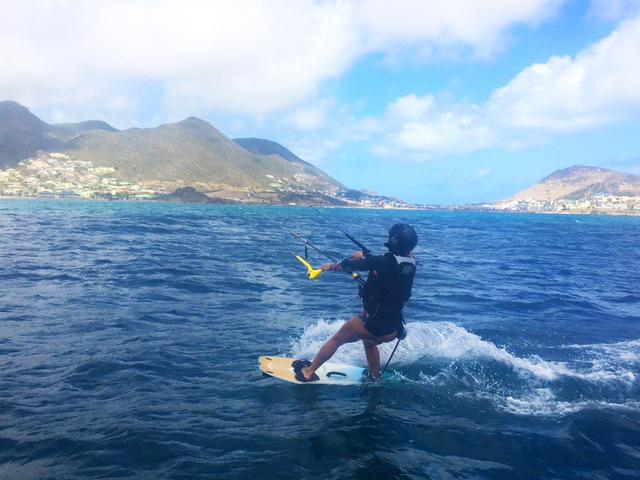 More information about lessons
Pack Lessons + gear: 2 free sessions
Get 2 x 2 hours lessons class (kite + board) free for any purchase of a Cabrinha New Pack 2019
Foil lessons
Learn how to foil (only to independent kiters). After a 1 hour lesson, you will have the chance to start to fly on the foil. We use intermediate foils (CAbrinha Double Agent)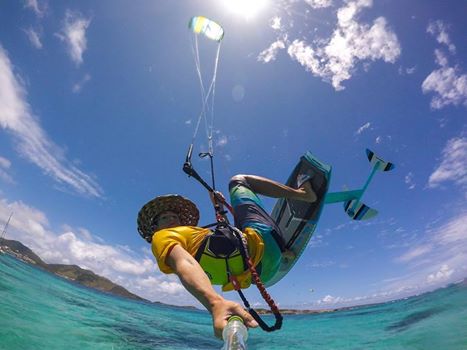 How to enjoy Kitefoiling- Theo Demanez from Theo Demanez on Vimeo.
Learn wave-riding, jumping, freestyle
Learn advanced skills with our instructor.
Wave-riding: we will take you on the best wave-riding spot (next to the center)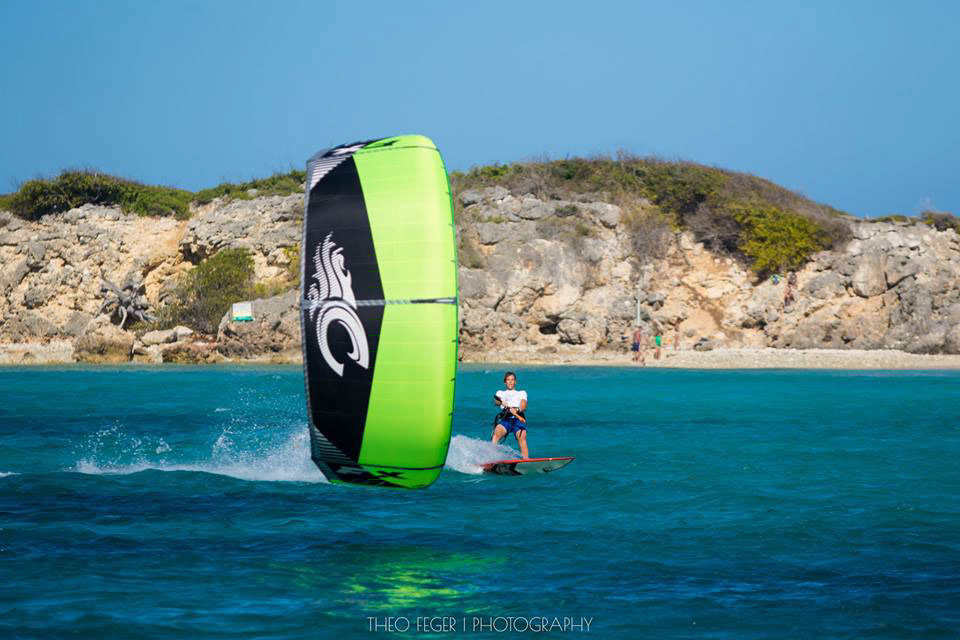 Even when the waves are not perfect, Kitesurfing makes it so much fun