#kite assistance orient. bay
#kite supervision
#kite sxm
#kiteschool sxm
Kite supervision
Orient beach is only for advanced kiters (must be able to ride upwind). If you want to make sur to be able to ride Orient beach, the center offer assistance and upwind taxi boat.
Jet ski assistance will be the best way for your safety and confort.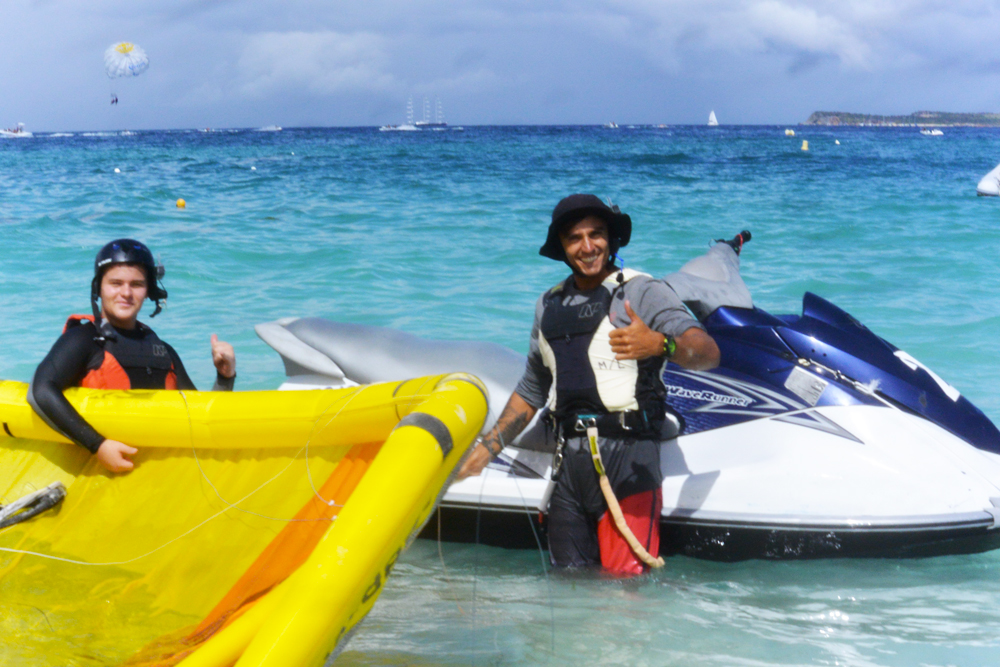 A drop off also will help you discover the spot, you will be able to come back ashore in safety.
Our pro instructors will help you during your stay in Orient beach, so select the package you wish:
Taxi boat (1 drop off: 15 €)
Assistance (1 day assistance: 40 €)