Hobie Cat Lessons, Rentals and Tours
#hobie cat lessons st martin
#hobie cat orient bay
#hobie cat rental st martin
#sailing school orient
Explore Orient bay with a Hobie cat, or sail to Pinel island, Green Caye island or even Tintamare island (with instructor)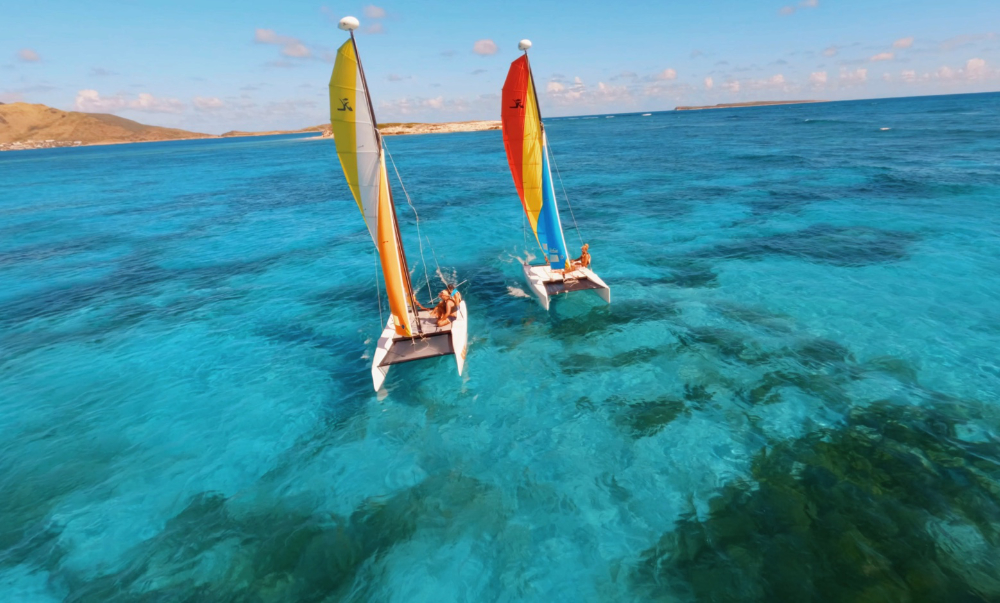 Hobie Cat Lessons
Explore Orient bay with our guide, learn how to sail a Hobie cat with our instructors to be able to sail on your own. We will teach you the basics (with Hobie cat Wave), and also advances technics (trapeze sailing). You will also have the chance to go to Pinel Island or Green caye island. If you want more, take a 2 hours or 3 hours safari adventures to Tintamare island.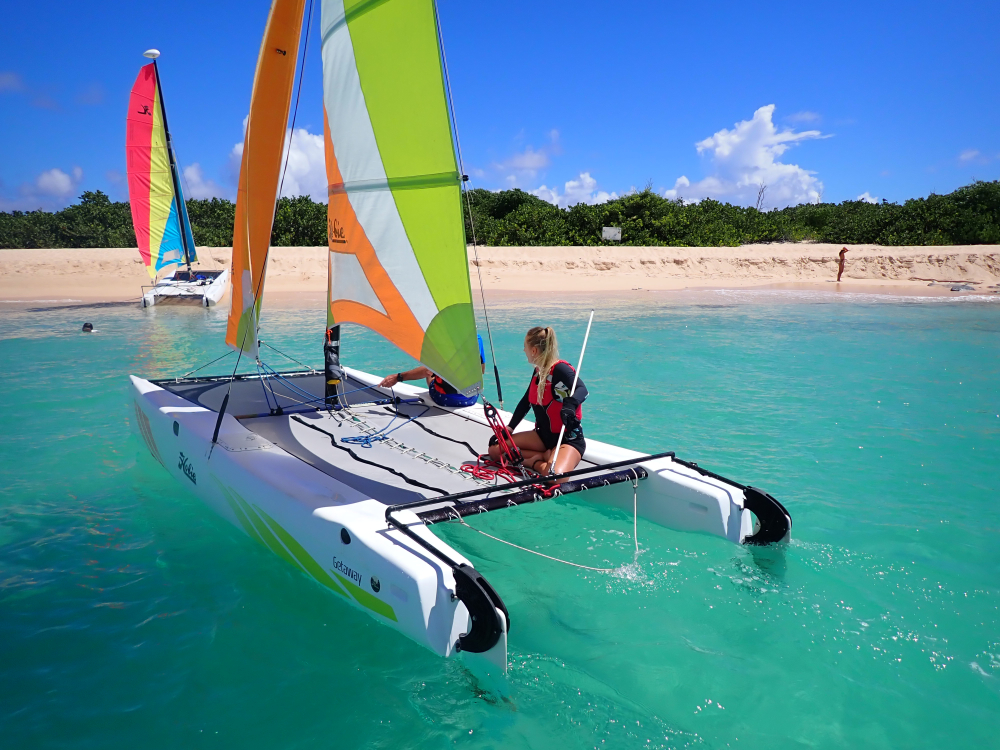 Hobie Cat Rentals
You can rent any Hobie cat from the center (lifejackets and waterproof bags provided)
Hobie cat Wave 13 ft (perfect for beginners, just basic knowleges are required)
Hobie cat Gateway 15,6 ft
You can sail to Pinel island (perfect to spend a day) and Green Caye (perfect for snorkelling) . In Orient bay, you will meet sea turtles and rays.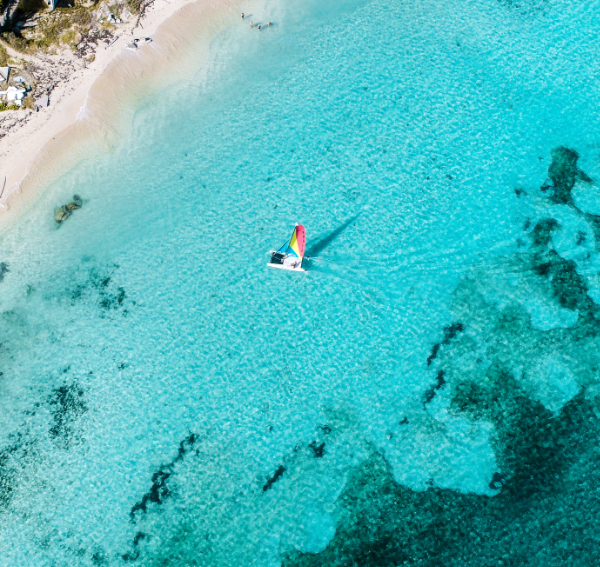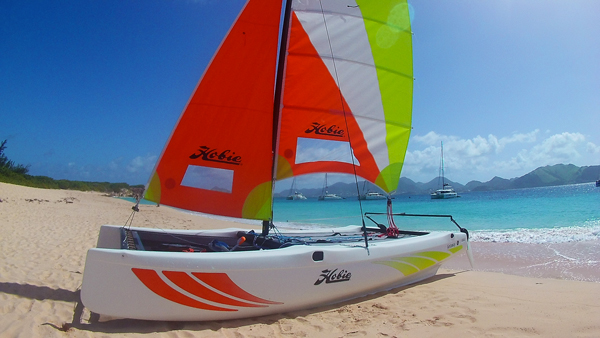 Hobie cat Gateway rental
Hobie Cat Tours
You can also discover Tintamare island or Pinel Island by Hobie Cat with our instructor (2 persons maximum) Tintamare, Tintamare is a part of the Marine Park, and hosts sea turtles, rays, dolphins and whales in winter. You can also explore the island.
Every friday, we have a safari with many boat sailing to Tintamare. Enjoy the FUN!
3 hours trip to Tintamare (2 persons per boat) For fist timers or experienced sailors Book now
We also recommend you our 1 day in Pinel (our instructor will drop you in the morning and pick you later in for day, for only 95 € for 2-3 persons)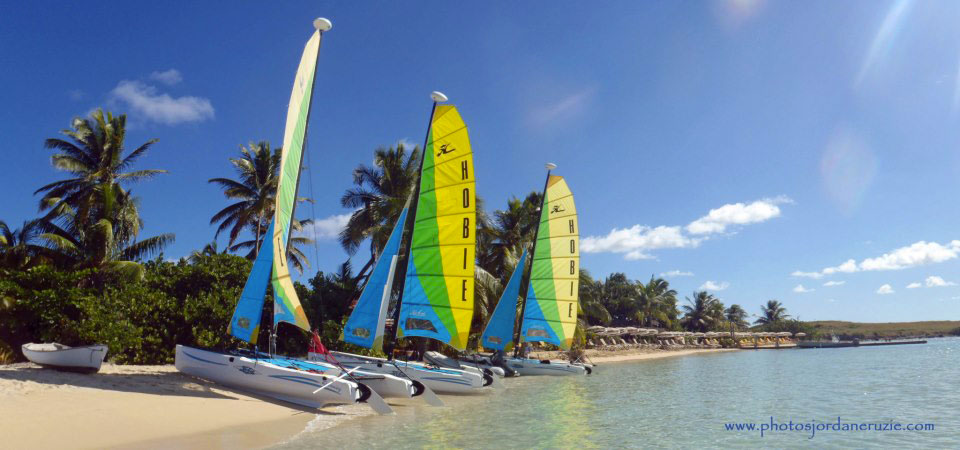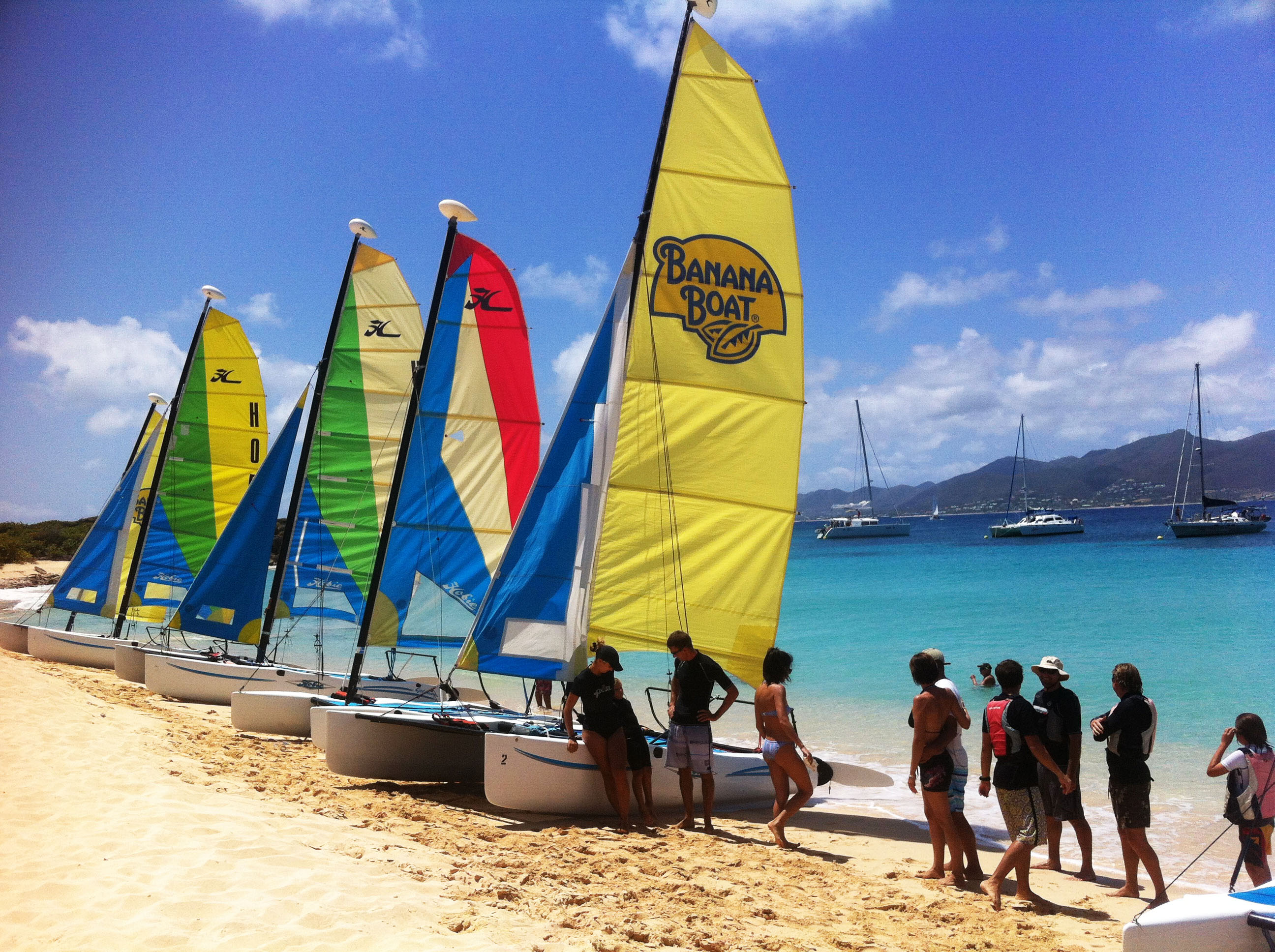 One day in Tintamare, private trip for 2, including guide, hiking in Tintamare (2 hours hike) to discover the secrets of the island. Book now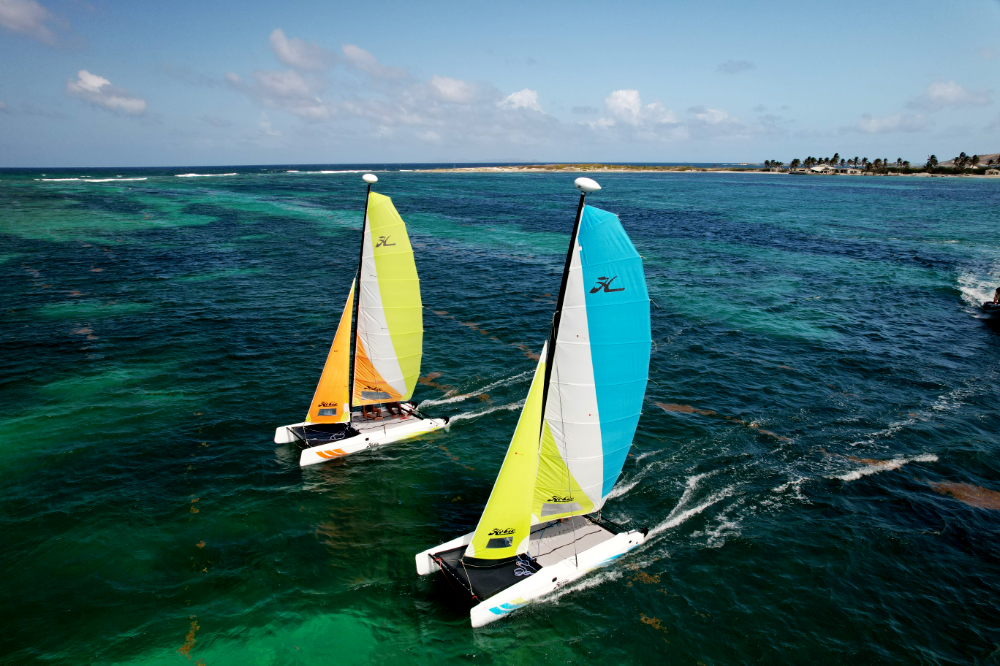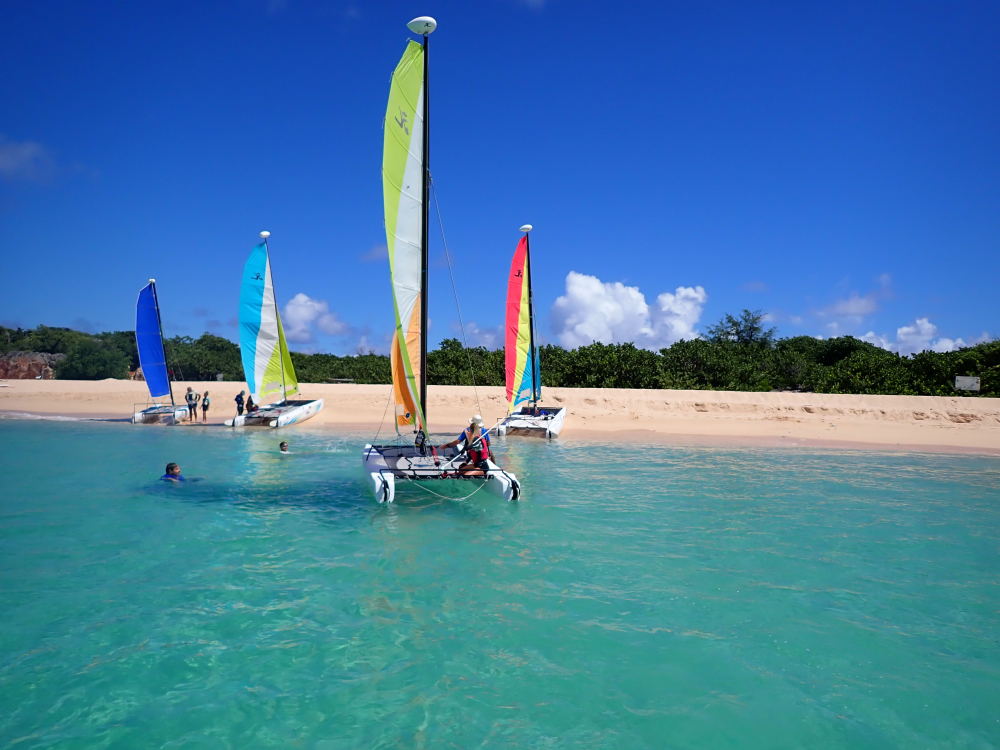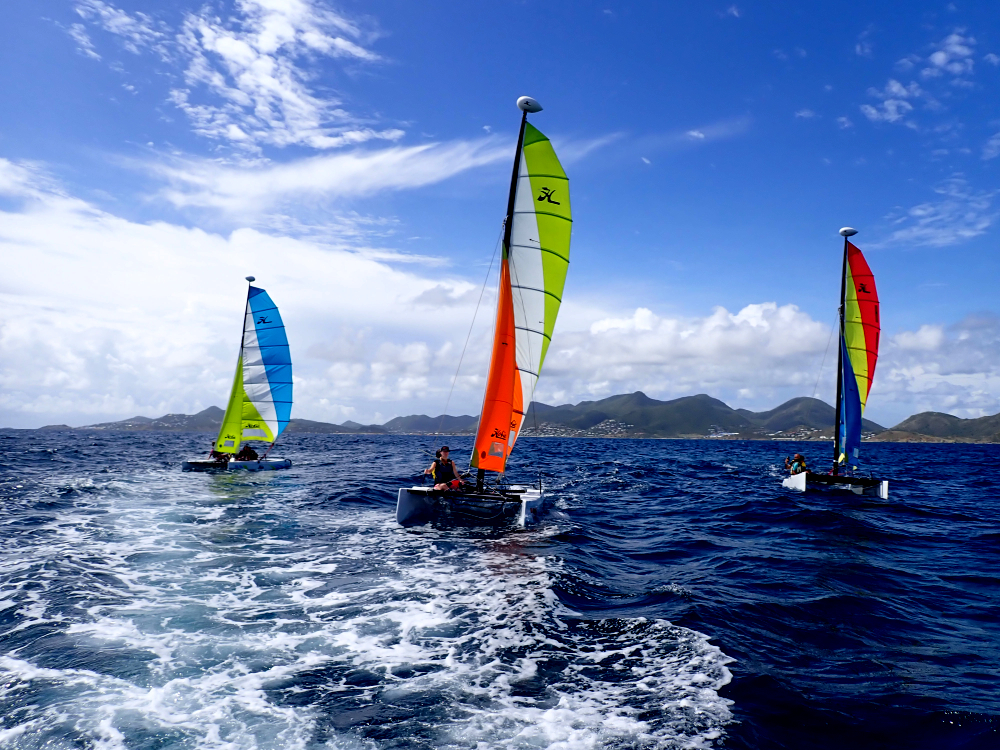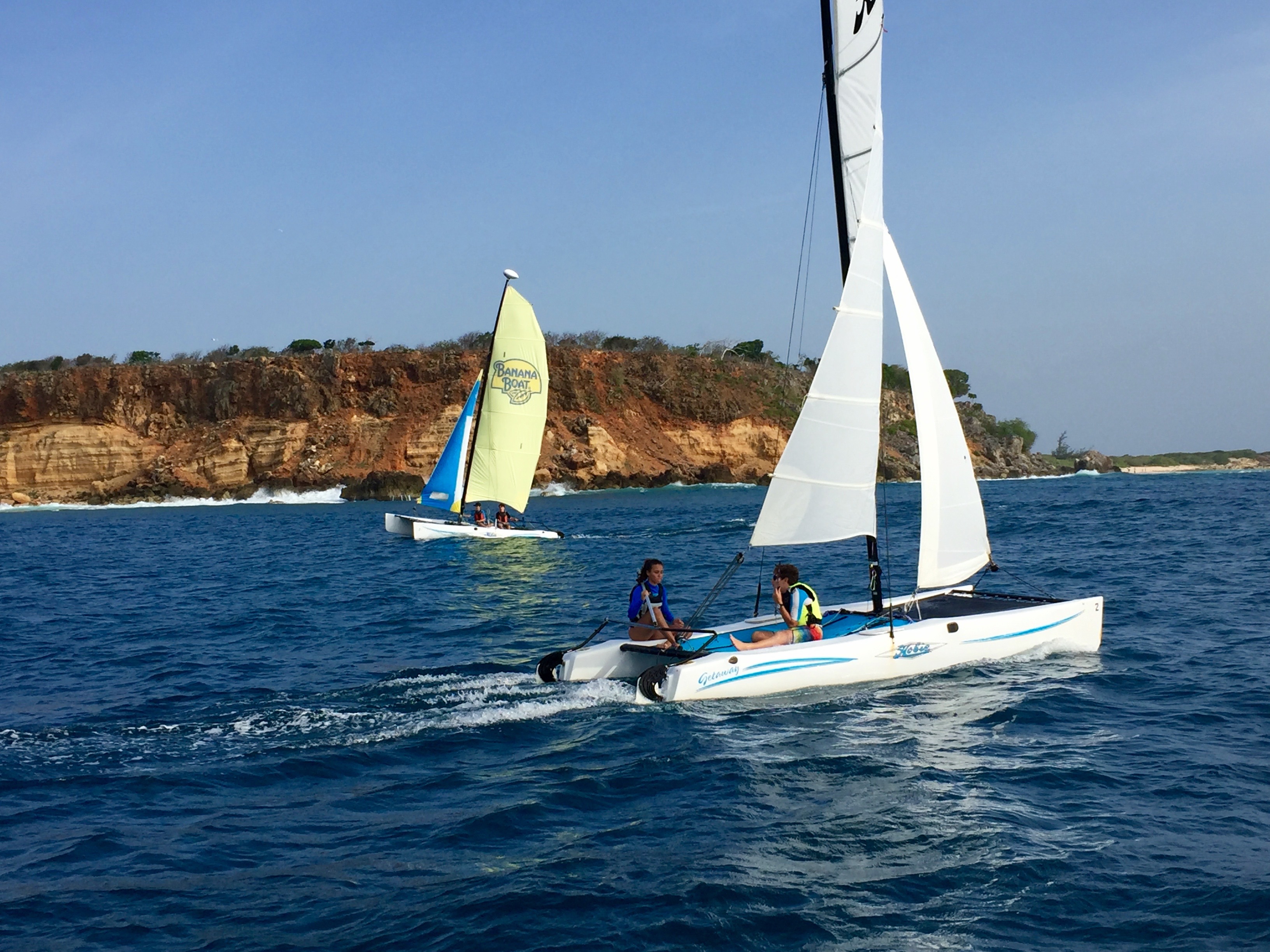 If you don't know how to sail and would like to go to Pinel island by Hobie Cat, an instructor can take you there and take you back when you want to come back before 5pm.