Experience the thrill of E foiling in Saint Martin
#e foil saint martin
#e foiling sxm
#efoil st martin
#electric foil saint martin
#foiling st martin
Fly over the water whilst exploring Orient bay and the islands. Electric foiling (efoiling) is so easy that almost anyone can learn, yet it is engaging for even the most experienced watersports athletes. Efoiling is fast, quiet and emission free - giving you the sensation of flying over water with the freedom to ride anywhere and anytime, without wind or waves. Electric foiling is as exhilarating as surfing without the waves so prepare yourself for an adreneline-filled day at premier e-foiling location!
1 hour introduction lesson: learn how to control your throttle and speedand positionning your weight on the board. 10 minutes developing these skills on knees. Then standing up and rising fast on the board with weight forward but not foiling. Followed by starting to foil at a low height with touch downs. it typically takes 40 minute sessions for people to really get it. Our instructor will follow you with a mororboat, take you on flat water and will give you instruction with a radio coaching system (BB talking)
1 hour introduction : fly above the water and learn how to turn and carving. (price 150 €) Book now
30 minutes introduction to learn to fly on your knoees (price 75 €) Book now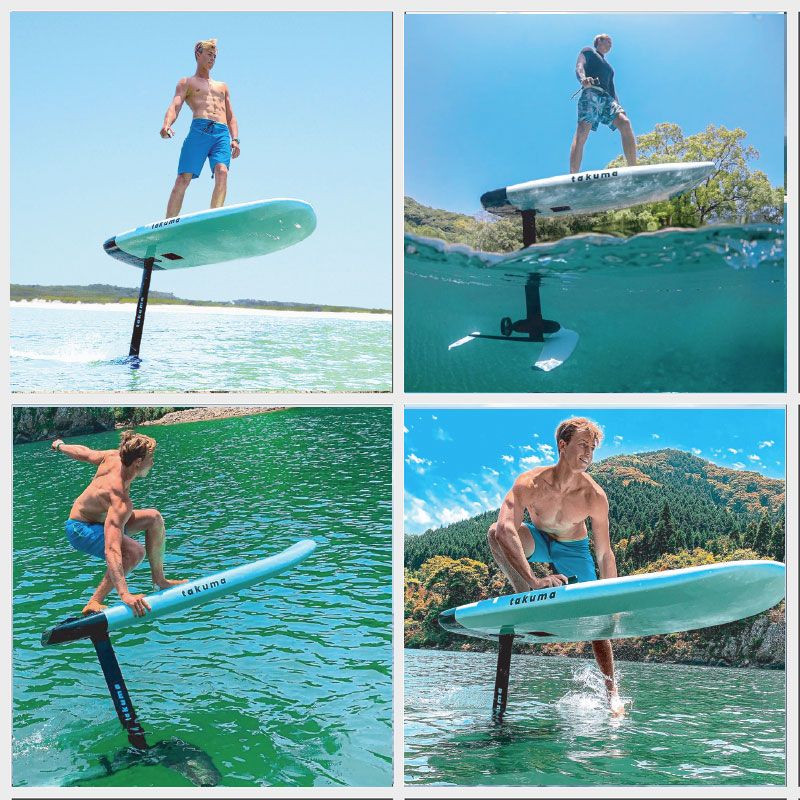 Book your e foiling lesson, electric foil will take you above the water
We can come anywhere on the island to teach you efoiling!