Stand up paddle Orient bay
#stand up paddle lessons
#stand up paddle st martin
#sup rental st martin
#sup st martin
#sup tours
Discover Stand up paddle and the islands around St Martin: Pinel island,, Tintamare island, Green Cayisland or St Barth'
Stand up paddle trip to Pinel island
Pinel island: One day in Pinel - After a 30 minutes paddling in Orient bay, the instructor will take you to Pinel island (Motorboat assistance). You will spend the rest of the day in Pinel with your SUP. We will pick you up in the afternoom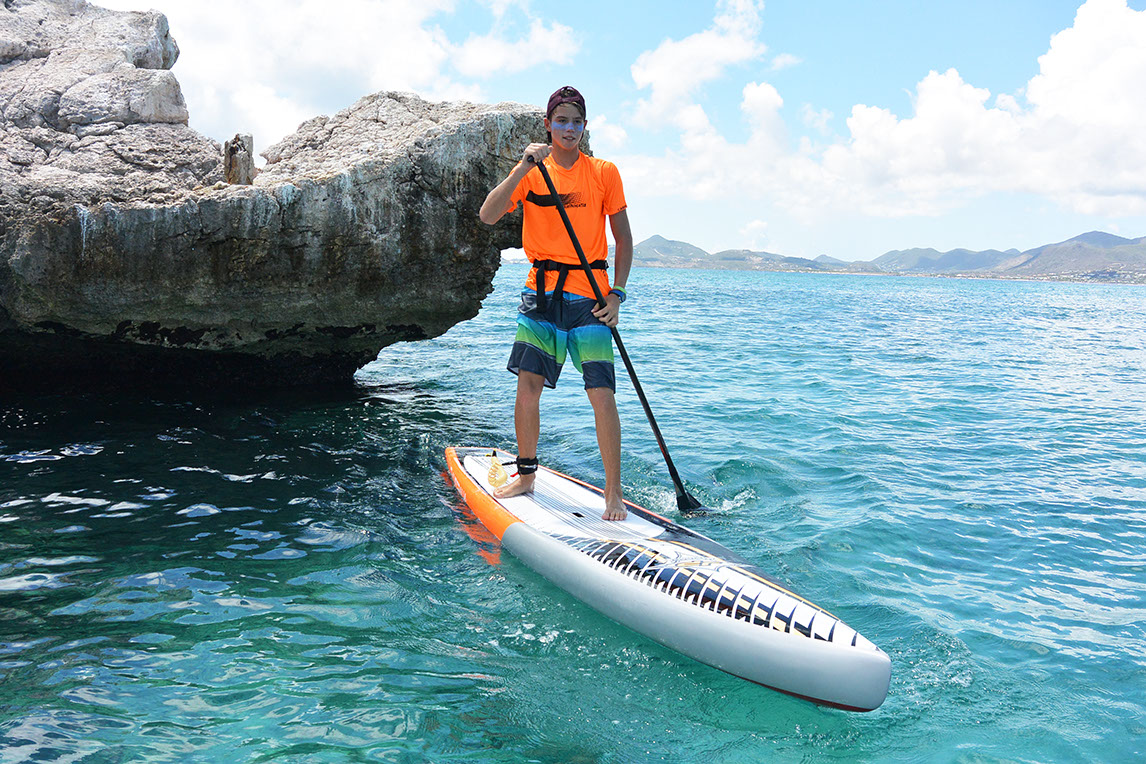 S.U.P trip to Tintamare island
Discover the island of Tintamare and sup around the coastline and among the sea-turtles. No previous experience needed. Tour with instructor (motorboat)
Discover stand up paddle, paddle alongside the coast among sea turtles. Look for dolphins in winter. Snorkel with sea turtles. Incleuded; Snorkeling equipment, water. Excursion aboard a motorboat with instructor. Families welcome.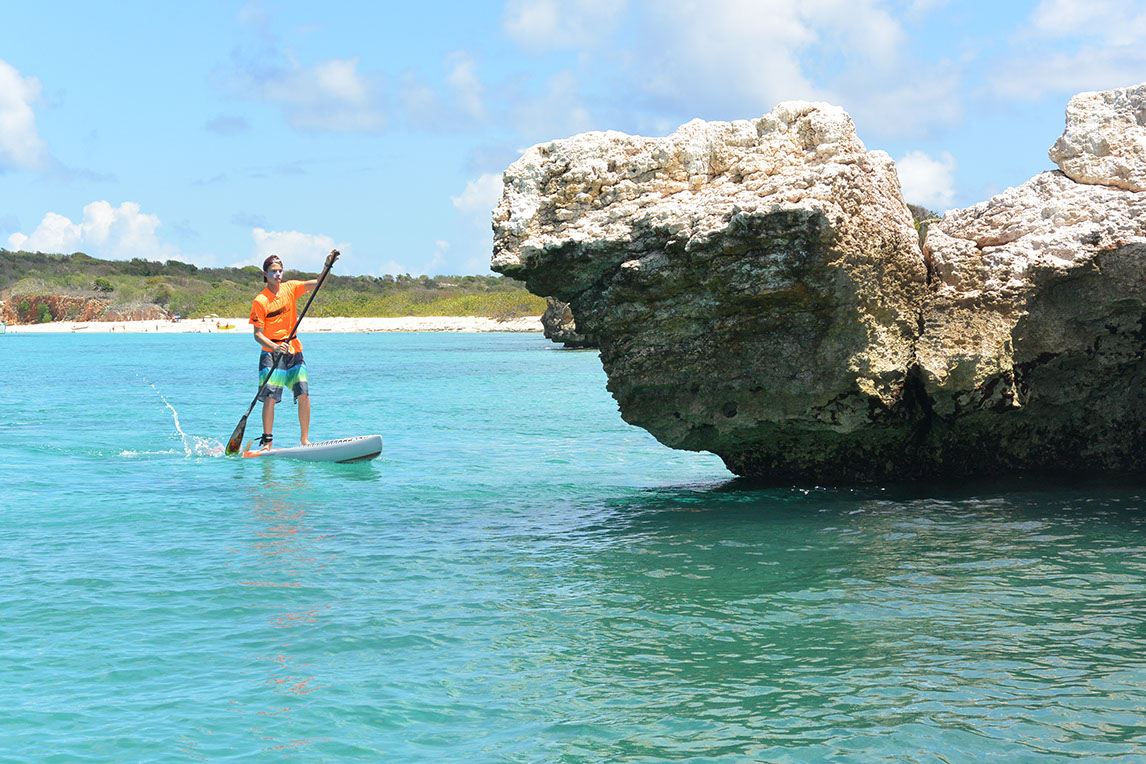 See the sea birds in Tintamare Looking for sea turtles and dolphins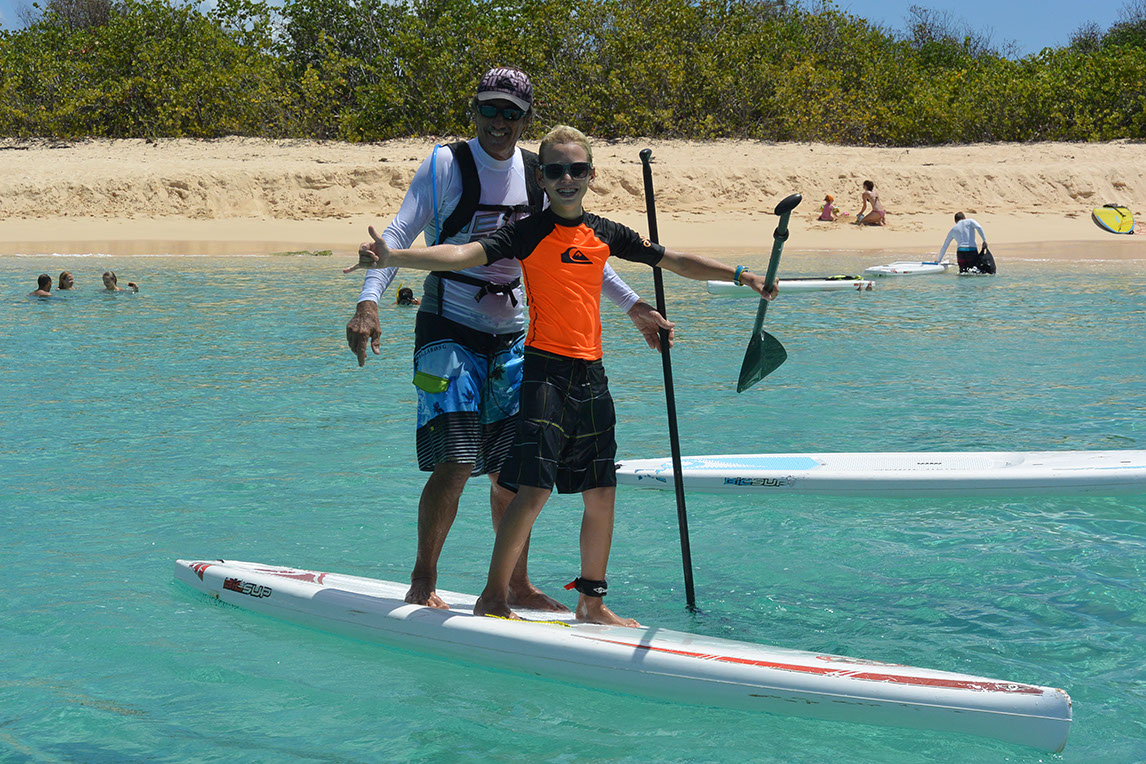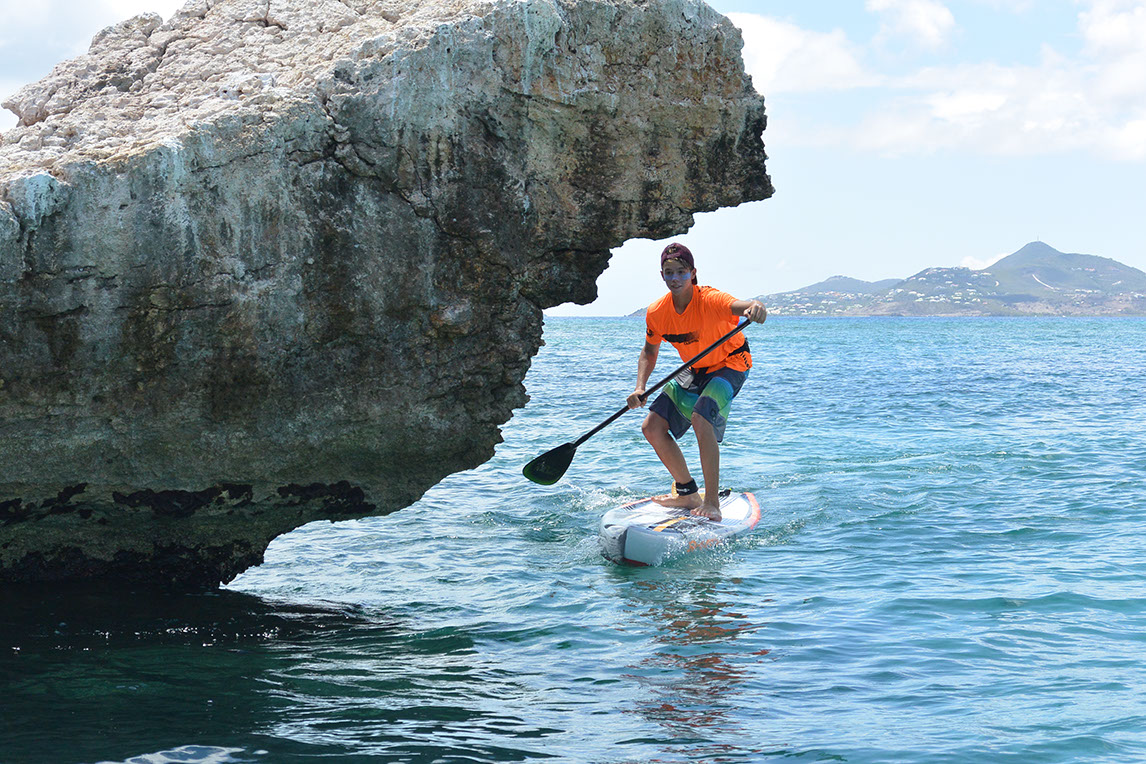 No previous experience needed
Giant SUP trip :

a trip for up to 6 people to discover Tintamare. Downwing from Tintamare to Pinel island possible. A 3 hours tour with instructor, motorboat assistance.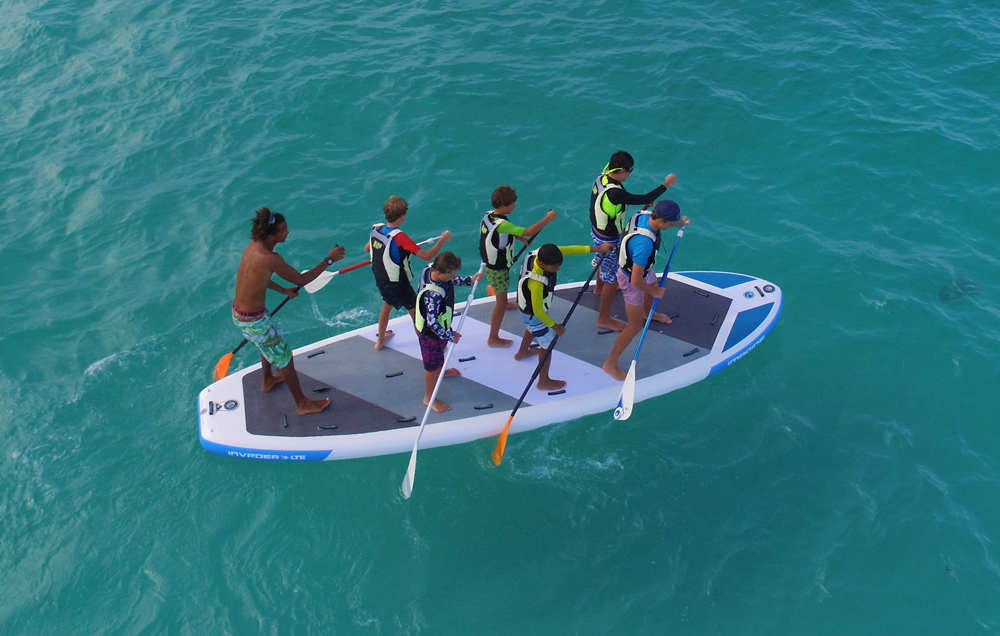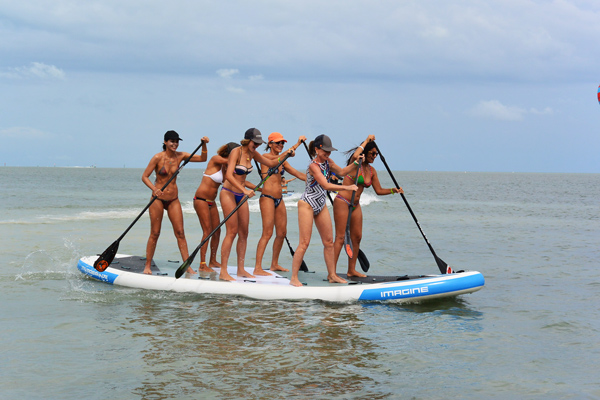 Giant Paddle to Tintamare island 6 persons Giant paddle
St Barthelemy 2 days SUP trip
Sail to St Barth island and sup in Colombier or supsurf in St Jean. A 2 days private cruise with skipper (4 double berth available).
Stand up paddle rental
Rent a sup to go on your own to Pinel island or Green Cay island We also deliver anywhere on the island for charter boats or villas.
We do rent JP australia and Bic sup, any size and program. More than 30 SUP available.
Giant Stand up paddle Experience
Try a Giant paddle, up to 8 people, a fun and easy way to discover the islands.
Trip to Tintamare island: 3 hours trip to Tintamare island for up to 6 people including a giant Sup, with instructor. Dwonwind from Tintamare to Pinel Island possible. No previous experience needed.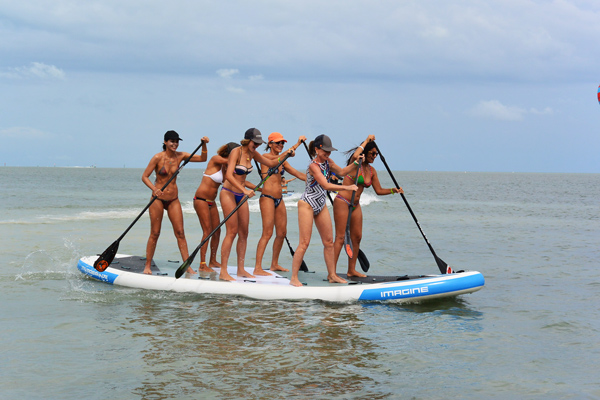 Trip to Pinel island: Ride to Pinel island (8 people maximum) and spend the day in Pinel. The instructor will come and pick you anytime in the afternoom
Giant SUP rental: 1 day rental to ride to Green cay island and Pinel island. go on your own, up to 8 people
See rates for Giant SUP rental
SUP cruise (for up to 8 people)
2 days in St Barth': A 2 days private S.U.P cruise to St Barth aboard a 38 ft Catamaran. You will discover the marine park (Colombier) and ride in ST Jean, a wave spot.
Price for 2 days (up to 8 persons): 1422 euros ( 2 SUP included - 50 € each additional SUP)
7 days S.U.P cruise: Discover Anguilla's best beaches, Sandy island, Prickly pear, , Scrub island, St Barth and much more. A 7 days private cruise with huge downwinders.
Price fro 7 days (up to 8 people) : 4498 euros (2 sup included), 105 euros for each additional SUP.
Theo Demanez- SUP Windsurf from Theo Demanez on Vimeo.