#paddle board st martin; sup st martin
#sup st maint martin
A sup cruise is probably the best way to discover the islands around St Martin. Anguilla has the most beautiful beaches in the world. From Orient Bay, the sailing times are shorts (1,5 hours maximum)
All our cruises are private for up to 8 people (4 double berths), including skipper (hostess possible). We propose reasonables prices for couples or families. The boat is perfect for 6 people, 4 windsurfers maximum
We do have JP australia Hybrid SUp pour also some Race and Fusion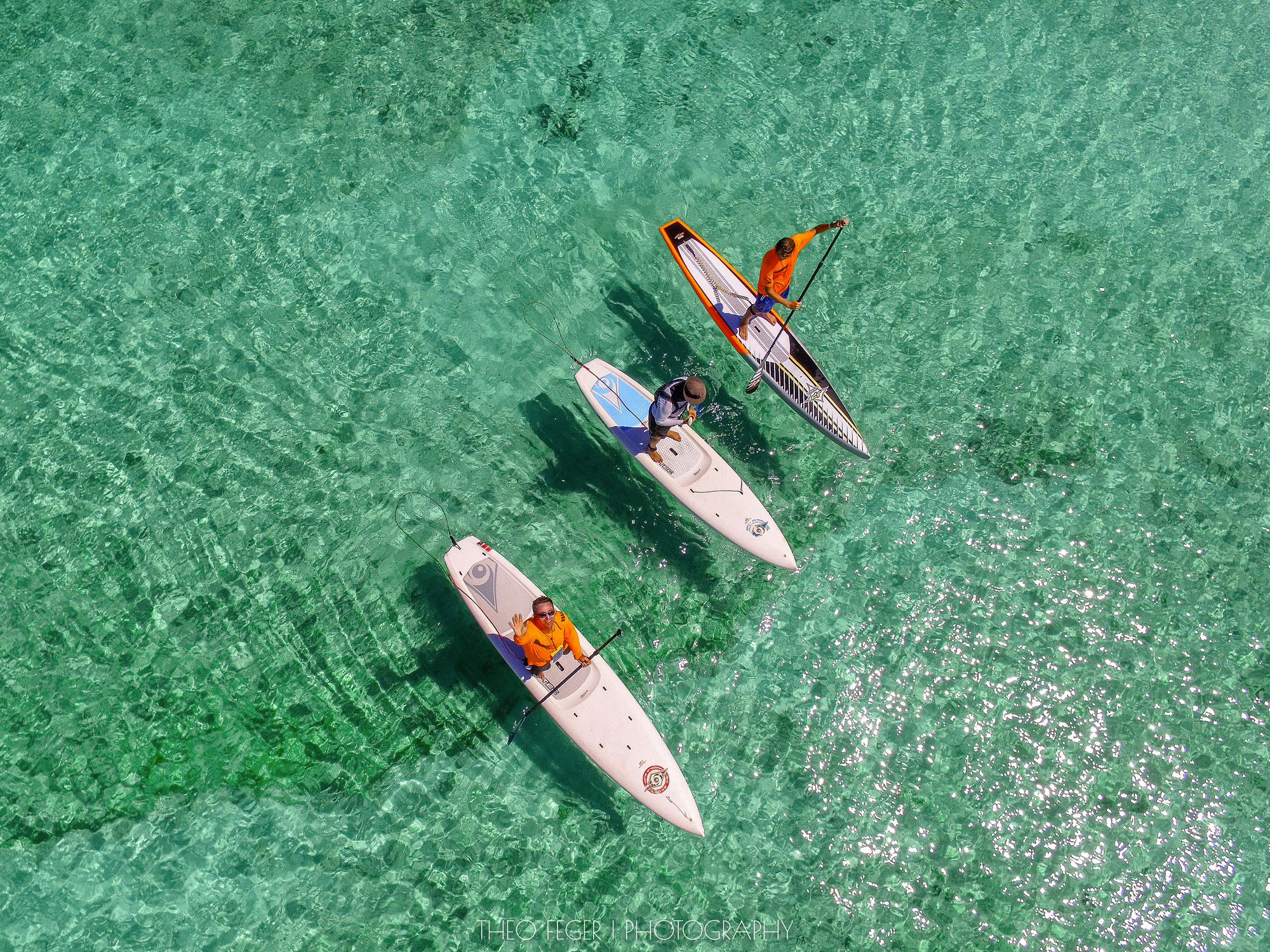 We recommend you to do a 3 days cruise minimum (also , check our Hotel + 3 days cruise combination, the perfect package when you come in St Martin).
A 7 days is also the best way to discover the islands around (Anguilla, St Barth and St MArtin)
The boat will be private, so wherever you are 2 people, 4 ,6 or 8, the price will be the same. The boat has 4 double berths (8 people maximum).
| | |
| --- | --- |
| | Prices in euros* |
| 2 days cruise (1 night) | 1422 € |
| 3 days cruise (2 nights) | 2014 € |
| 4 days cruise (3 nights) | 2686 € |
| 5 days ( 4 nights) | 3358 € |
| 6 days (5 nights) | 3792 € |
| 7 days (6 nights) | 4148 € |
| 8 days (7 nights) | 4498 € |
* 25% supplement during Christmas - gear not included
Included:
lagoon catamaran 38 ft and pro skipper
assistance and rescue
2 stand up paddle (1 windsup) - 1 surfboard
snorkelling equipment
fishing rod
WIFI
dinghy 15 hp for assistance
excursions
sheets and towels
Not included:
yacht provisionning
SUP (select your model), 90 € weekly
gasoline
water
marine park taxes
Anguilla or ST Barth clerance (Example: $200 for 3 days in Anguilla for 8 people)
OPTIONS:
hostess or chef (140 € per day)
yacht provisionning (around 25 € / person /day)
gear rental (kitesurf/ additional windsurf or sup)
More information about the boat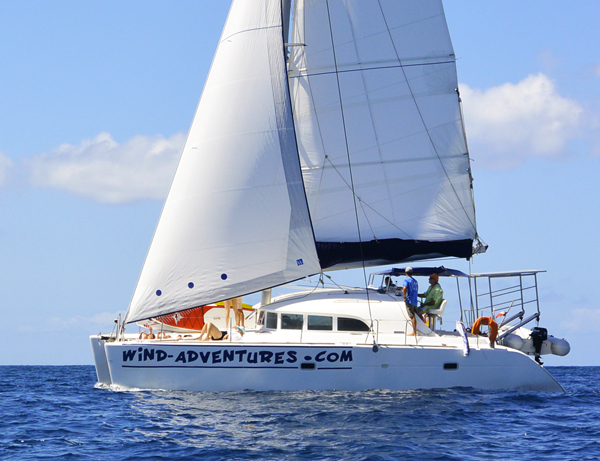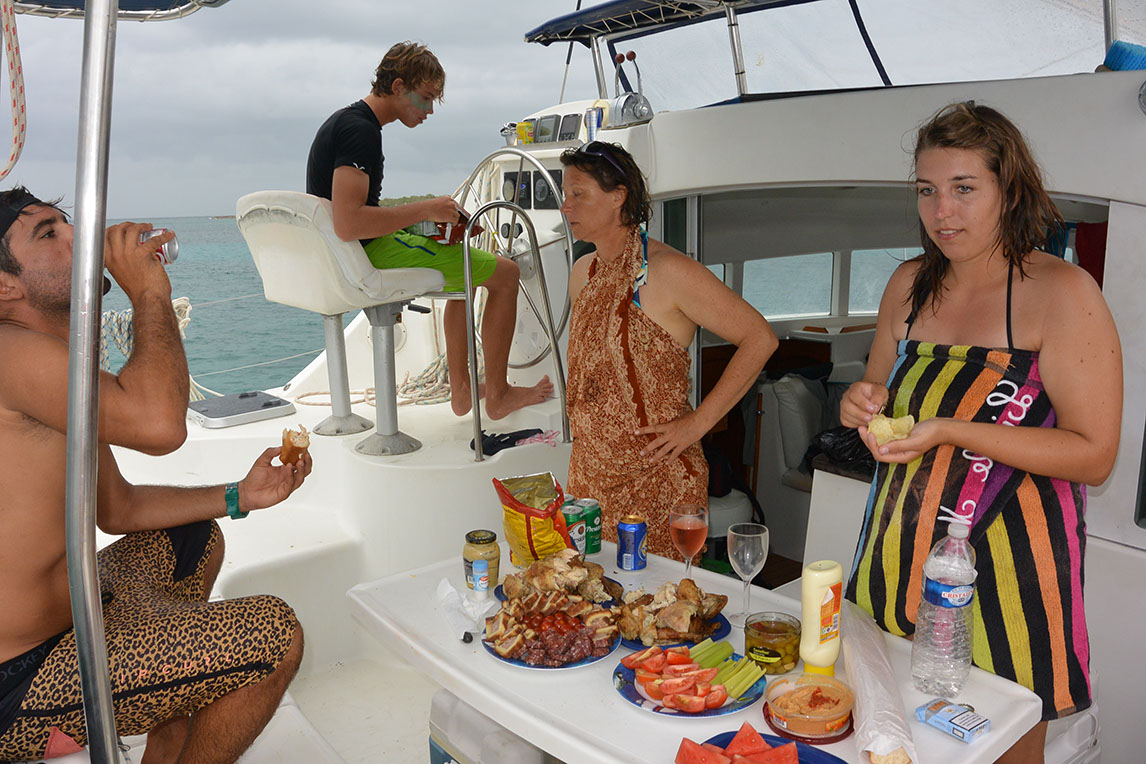 Itinerary
You will discover the best spots around Anguilla (Prickly pear, Sandy Island, Dog island, Scrub island).
7 days program:
Day 1: Boarding in Orient bay or Cul-de sac Provisionning on the road. (taxi suplement) - 7 pm: briefing and Captain cocktail
Day 2: Sailing to St BArth' - Stop in Fourche island - Shell Bay , SUP in Gustavia - Moorings in Comombier -
Day 3: Sailing to Tintamare island - Downwinder alongside the coastline (looking for dolphins!) - Day in Tintamare - Meet the sea turtles
Day 4: Sailing to Scrub Island ) Downinder from Shoal bay to Crocus bay - Moorings in Sandy ground
Day 5: Downinder to Sandy island and Meads bay - Moorings in Meads bay
Day 6: Sailing to Prickly pear - Sailing to Rendez vous bay or Cove bay (Moorings)
Day 7: Back to Pinel Island
Stand up paddle - we do have allround PAddle (JP australia Hybrid), but also Fusion (small wave paddle) and few race paddle - Please, contact us to book tyour model
SPECIAL SUP CRUISE November 18 th to to November 25 th 2017 including ST BArth downwnind
The skipper
Our friendly Fabio is a certified skipper He will assist you during your cruise. He lives in the area for 15 years and know the spots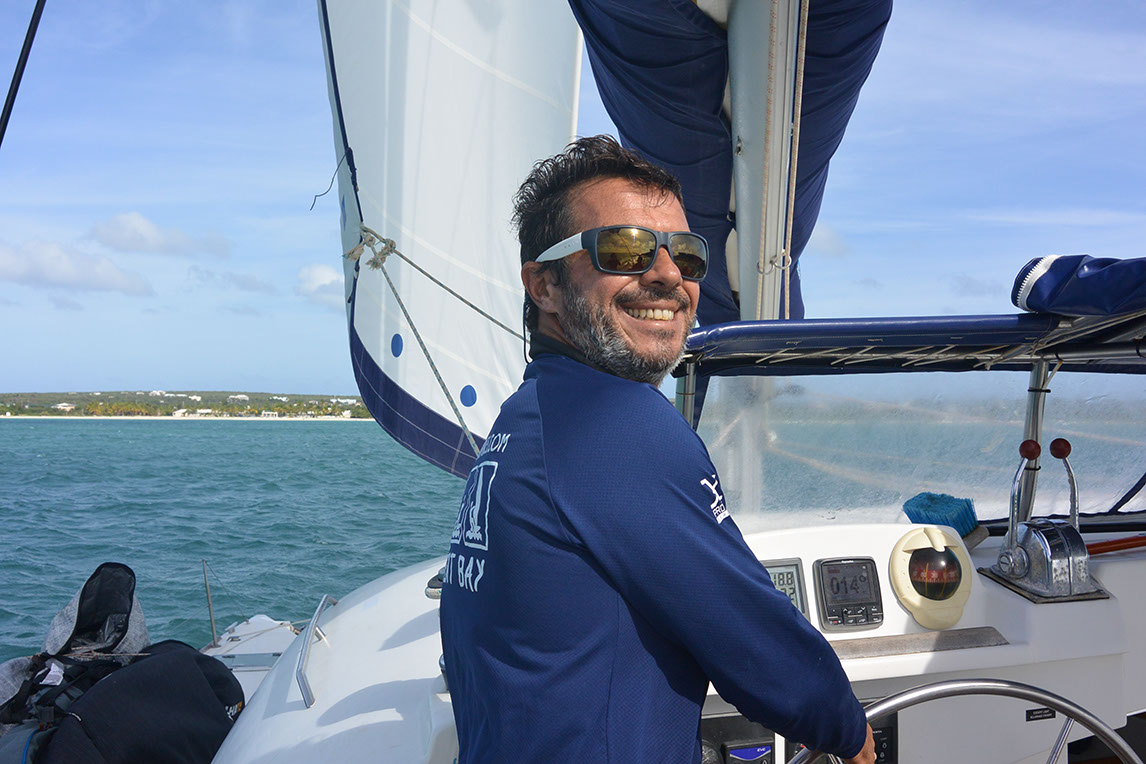 Fabio, your friendly skipper.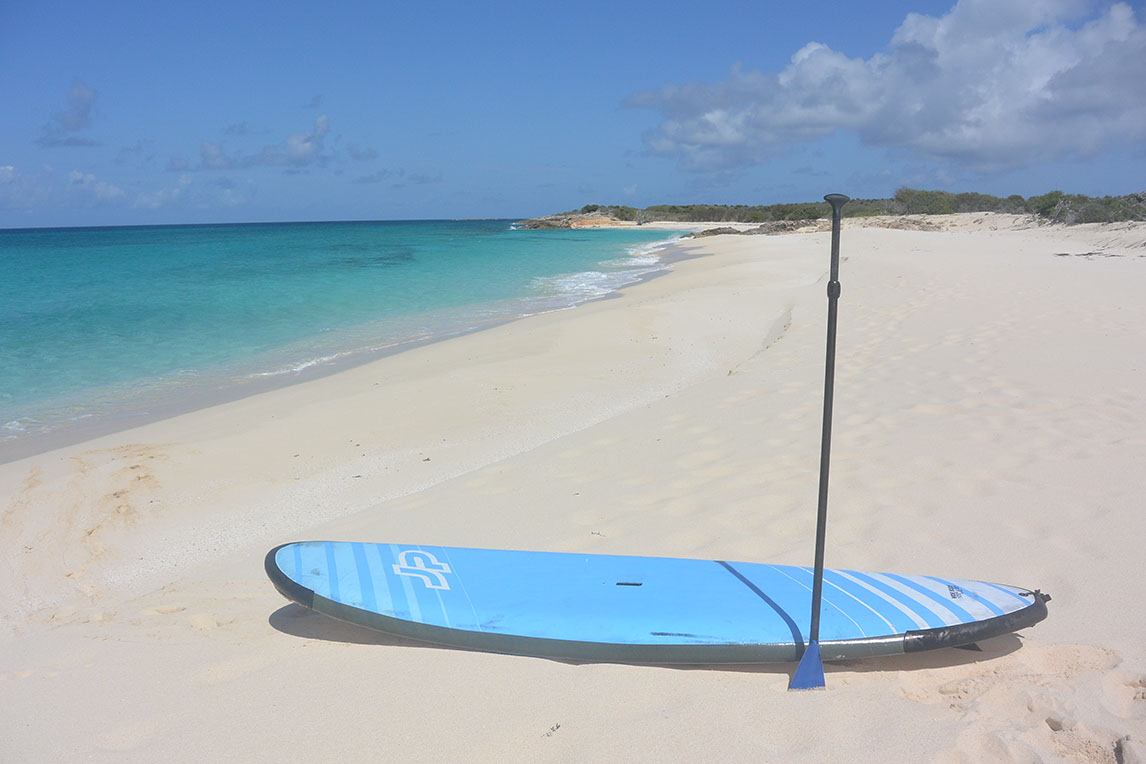 Scrub Island beach
Stand up paddle in Crocus bay, Anguilla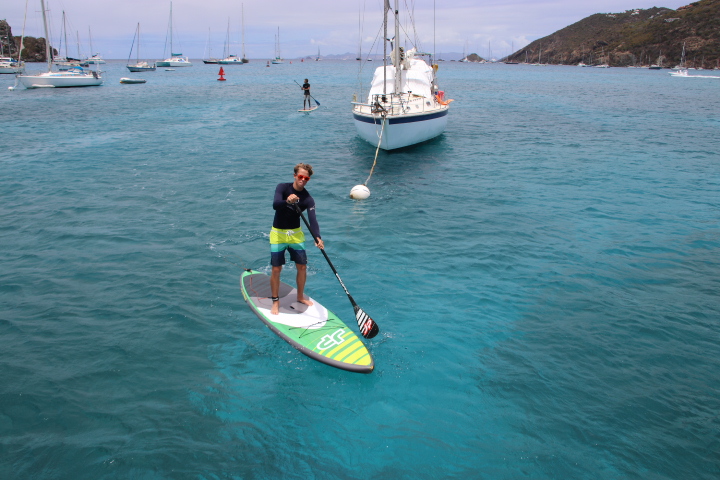 SUP in Gustavia, St Barth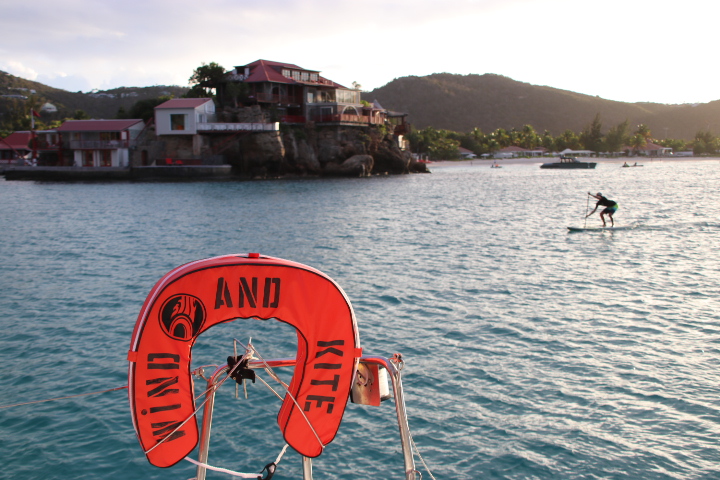 Sup in St jean, ST Barth, Eden rock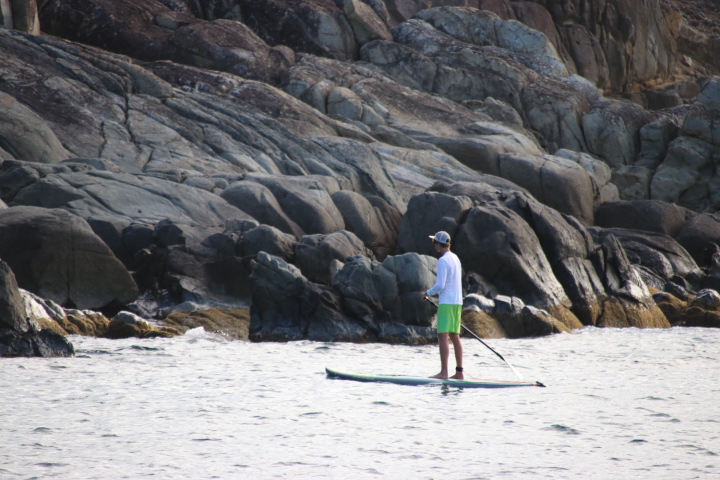 SUP in Colombier ST Barth'
Moorings in ST Barth , St Jean, Nikki Beach
SUP in St Jean, St Barth'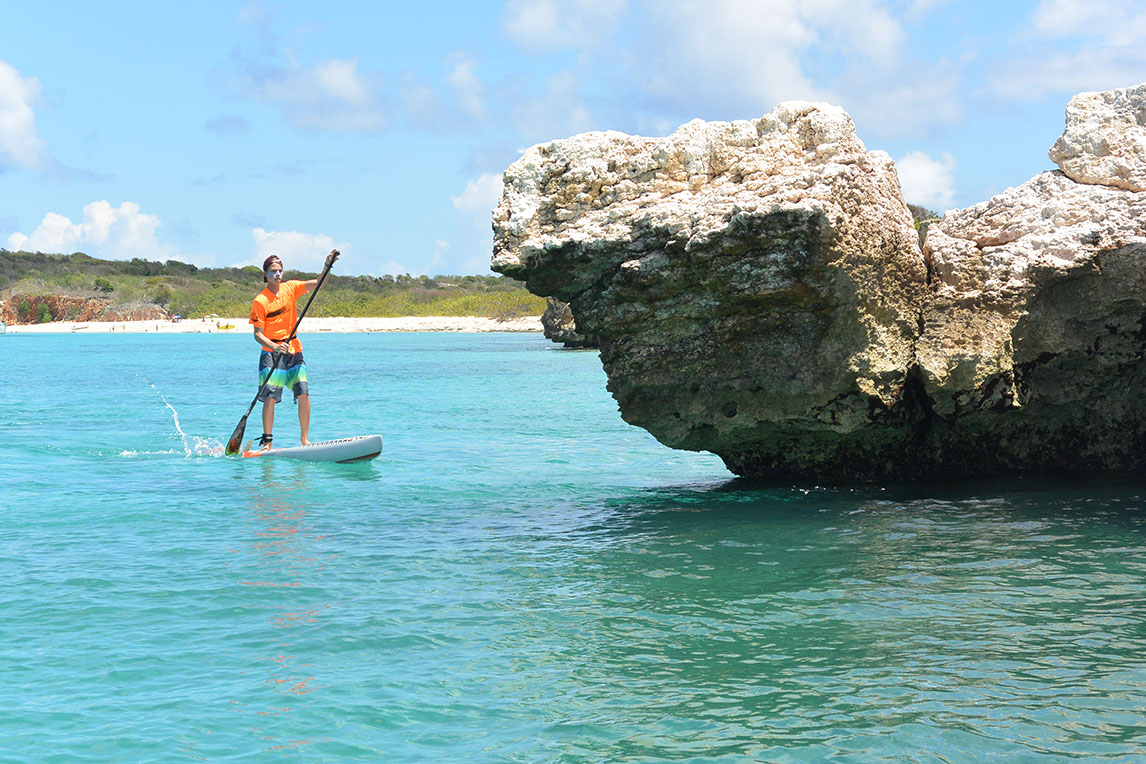 Sup in Tintamare
Downwind Tintamare - Anguilla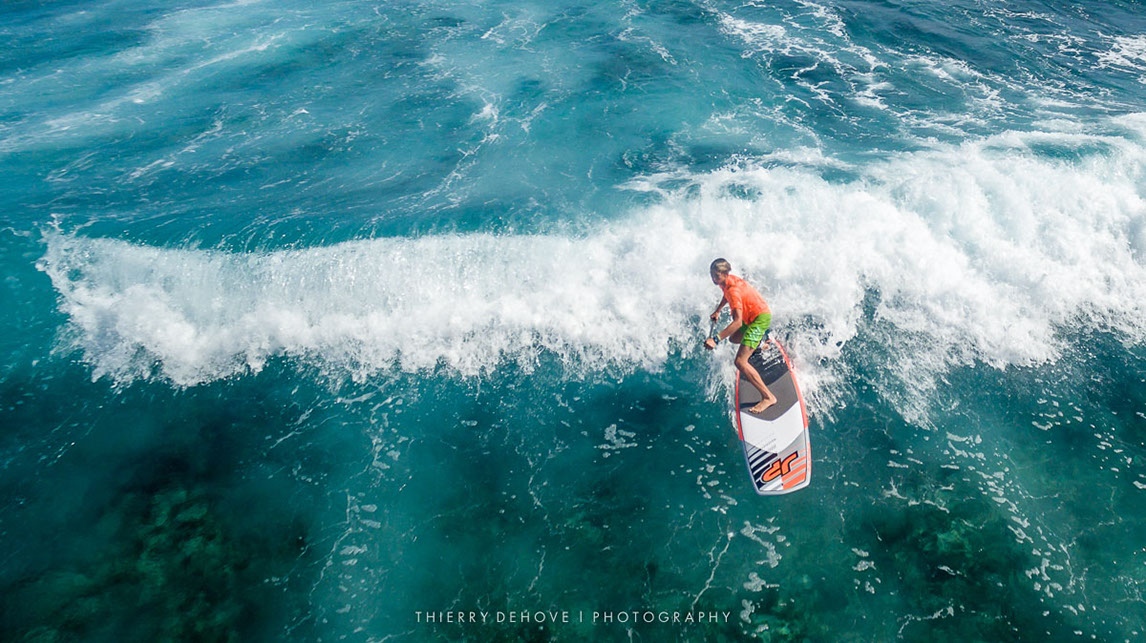 Surf sup Orient bay (Green caye)
Sup in Tintamare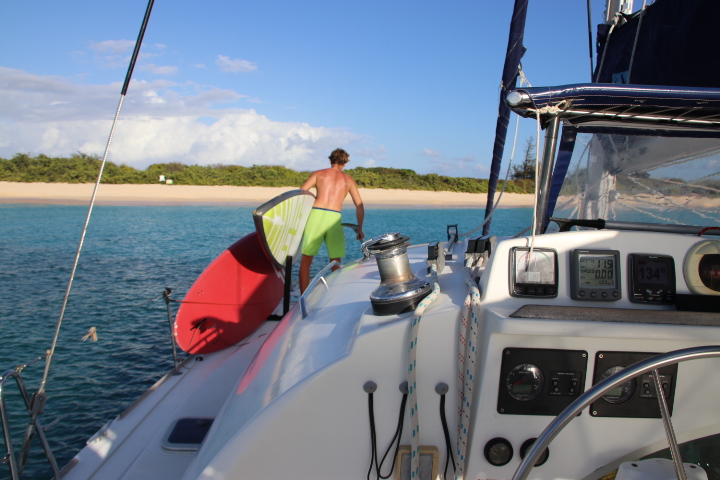 SUP in Tatamare
Rendez-vous bay mooring
Paddle board in Dog island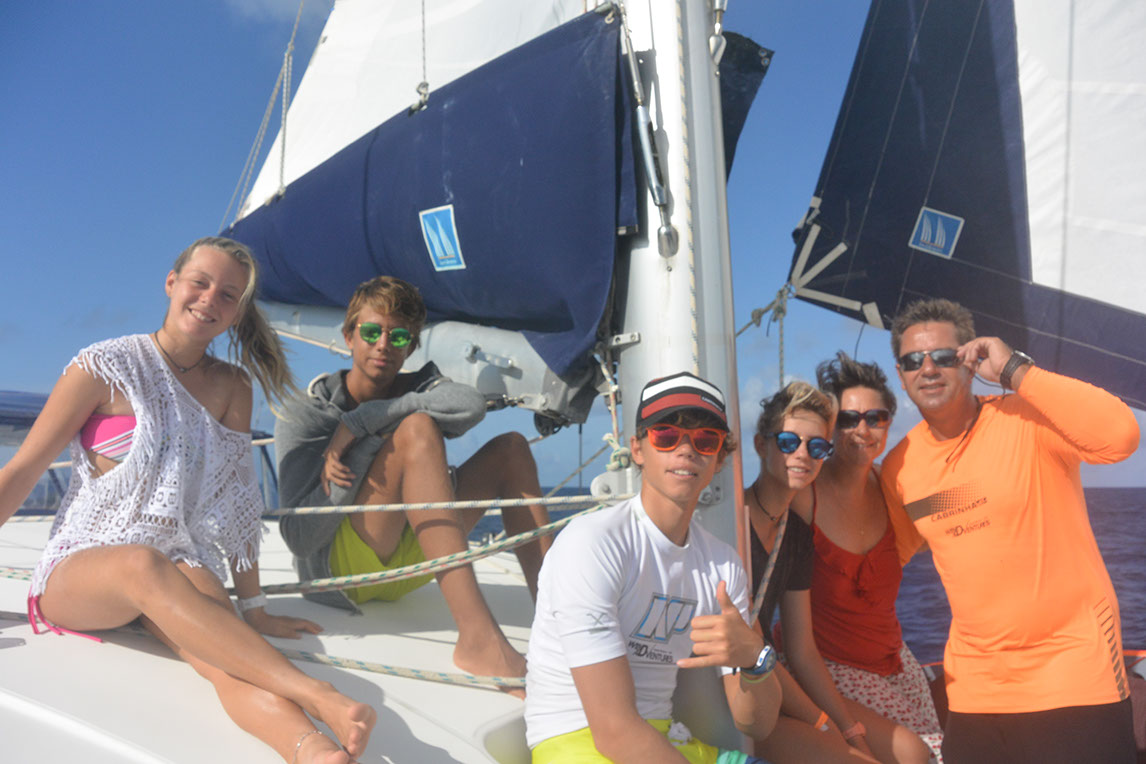 Lagoon 38 crew Dog island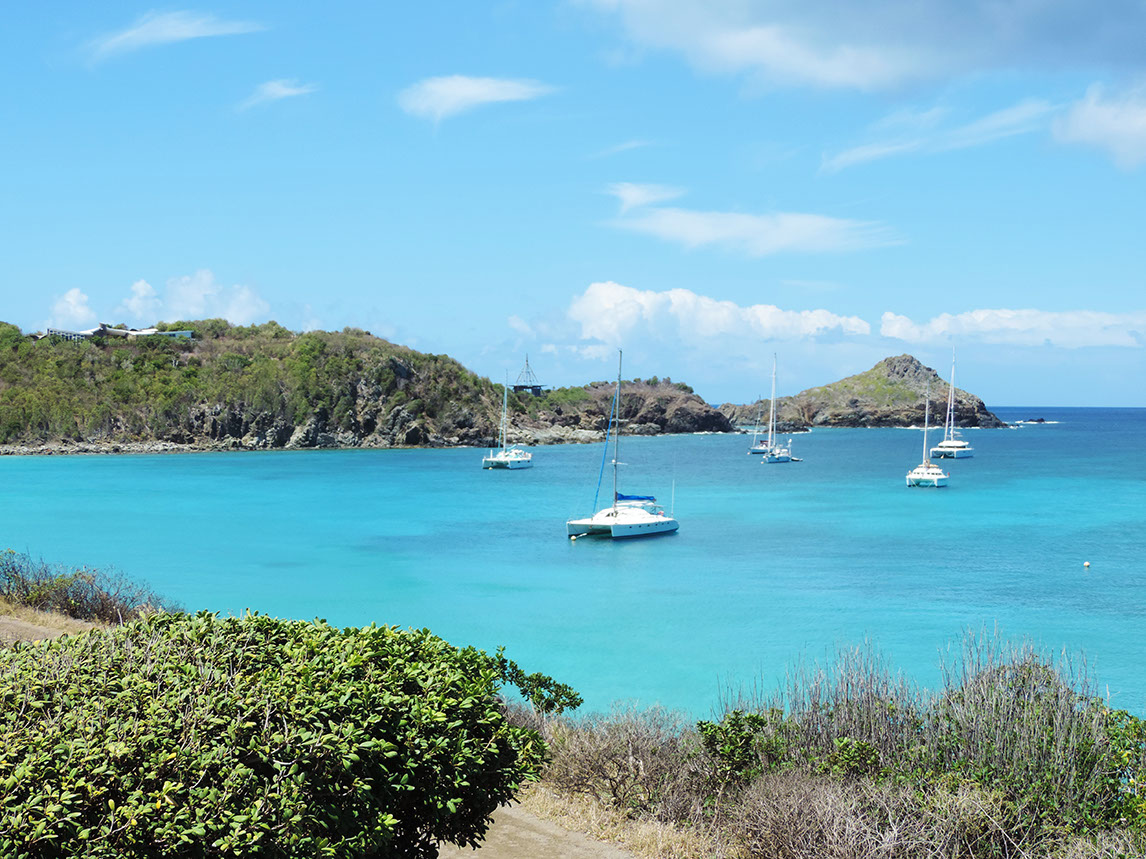 Paddle board in Colombier, St BArth'
Mooring in Colombier (St BArth) S.U.P in Colombier - St Barth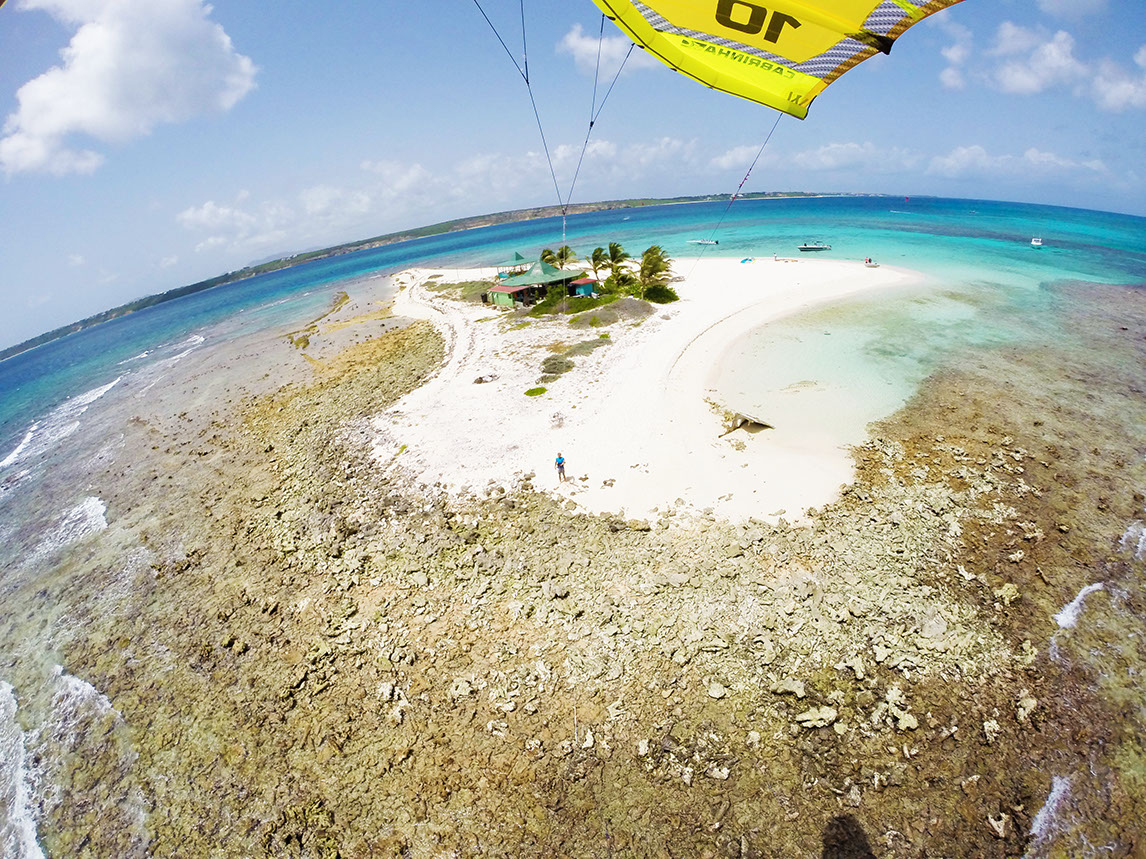 Sandy island , Anguilla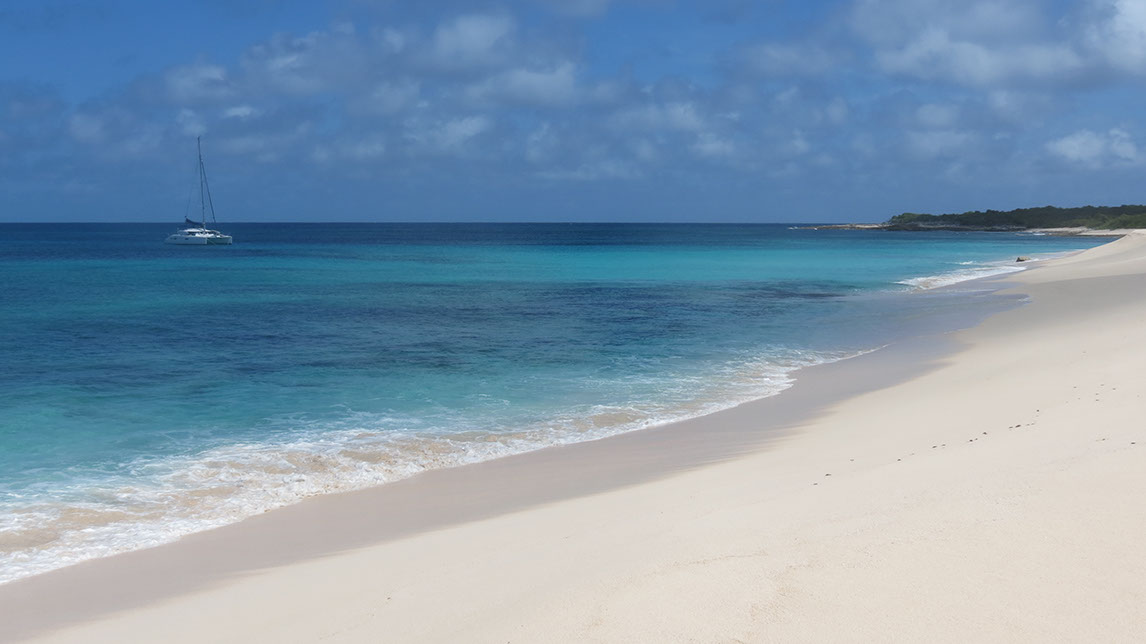 Scrub Island , Anguilla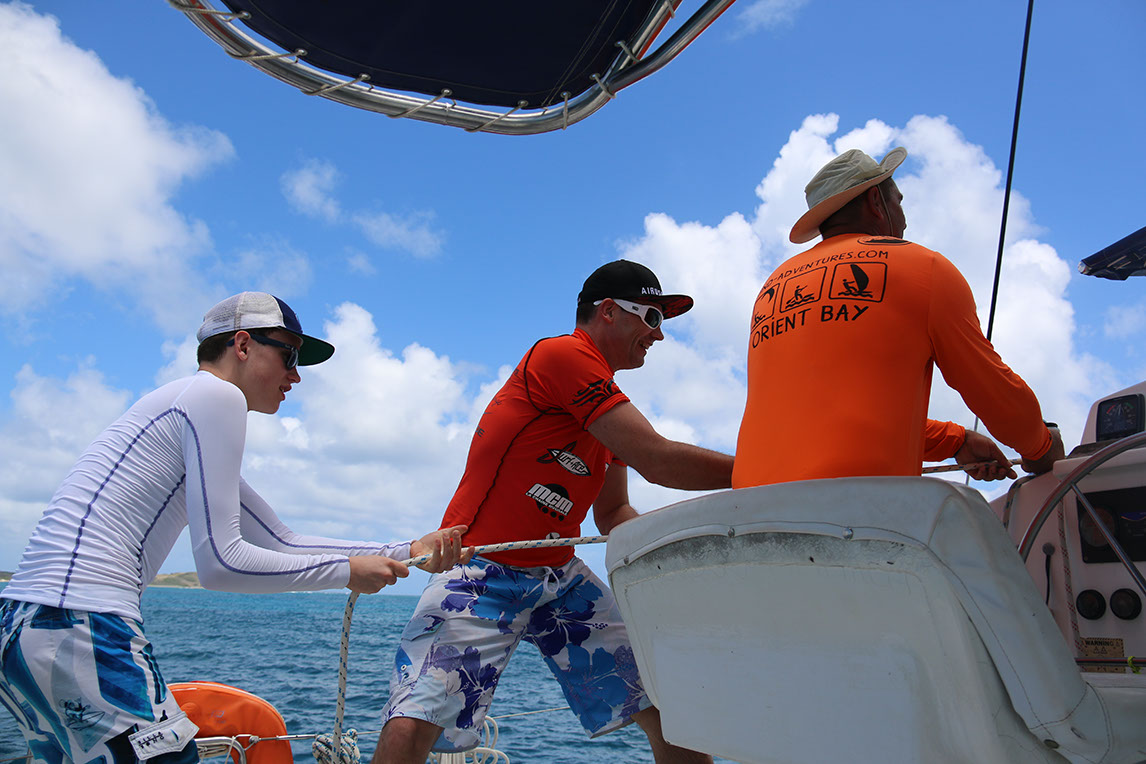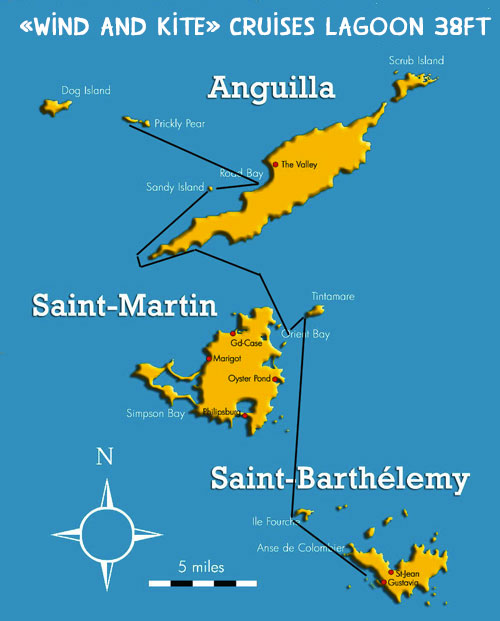 Anguilla: The island of Anguilla has the third best beach in the world (Shoal Bay) for the smoothness and whiteness of its sand. You will be dazzled by its deserted beaches and turquoise waters.
Cove bay: a sandy beach 1.5 km, facing east with a side-shore wind, perfect for intermediates who want a secure site. On the beach it is possible to eat at "Smokeys" small local restaurant (open for lunch and dinner).
Sandy Island: a small island of sand and coconut trees lost to leeward of Anguilla, THE magical spot (20 minutes nav 'Road Town). Await you: a small lagoon with plain water (offshore wind), a small spot of wind and wave a huge playground around. A restaurant, open for lunch. Perfect for snorkeling, stand up paddle or idleness.
Meads Bay: beautiful beach of white sand west side (perfect for north wind). This is the beach or you can recovers after a downwind Sandy Island. We can also enjoy a cocktail at Viceroy luxury hotel.
Prickly pear: another island located off the coast of Anguilla (a 3 miles). Protected lagoon and small wave spot. Snorkelling magic. Open for lunch there a beach restaurant.
Road bay: small local village with its harbor. Protected anchorage. The best "Ribs" to "Pumphouse" local bar with live music. Anguilla harbors of reggae artists, such Bankie Banks, a former comrade of Bob Marley (possibility to visit the bar Rendezvous bay, near Cove Bay).
Scrub Island: small island forming the northern tip of Anguilla, Scrub is part of the natural reserve of Anguilla. A nice trek can eternal organized to discover the fauna and flora (spawning turtles), the former airport and a magical spot of kite track. Scrub is 1.5 to 2 h of other spots and therefore is not routinely offered.
Tintamare: a jewel of the Natural Reserve of St Martin. Tintamare is probably one of the most beautiful corners of the anchor. You can swim with sea turtles and winter you'll meet dolphins and whales. Beautiful sea and exceptional trekking funds to travel to the northern tip of the clay cliffs and natural jacuzzi. No restoration.
Orient bay: The Kite spot of Saint Martin. 1.5 km long bay with all possible activities.
Pinel: beautiful fountain that will delight the family, snorkelling, hiking, iguanas. Two options allow you to taste the local fish.
Green Cay: the islet Caye Verte offers a breathtaking view of St. Barts. The Lagoon Caye Verte is THE spot for kite. Its coral reef offers an excellent playground. Anchorage possible opposite.
Islet Fouchue: on the road to St Barts, Fourche island is part of the Natural Reserve of St Barts and therefore is a must. Very nice seabed. No restaurants
St Barthelemy Gustavia: Shopping in the capital (brands and fashion jewelry / jewelry). Colombier anchorage in the Nature Reserve, beautiful hikes. St John: Surfing, SUP and windsurfing.
Departure dates (for individuals)
7 days SUP cruise cruise:
november 18 th - 25 th 2017
november 25 th - december 2 nd 2017
january 6 th -13 th 2018
january 13 th 20 th 2018